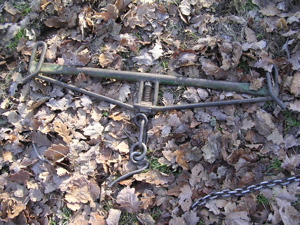 Swingle tree with 'kick off dog' (quick release hook) open. Complete with integral draft spring, it is suitable for choker chains and skidding grapple.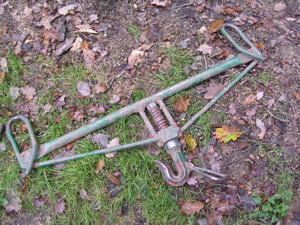 NEW: Swingle tree as above but with Aaron Martin logging hook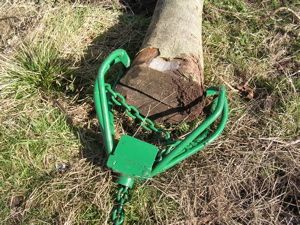 Small skidding grapple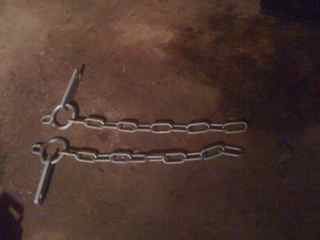 'Full' adaptor kit to convert almost any harness to Scandinavian shafts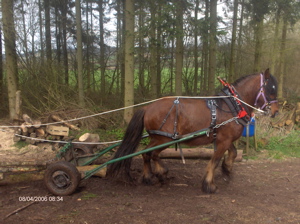 'Full' Scandinavian Adaptor Kit on Canadian Harness (above - tugs need to be shorter, easily done by droppping a link or two on the tug chain - and below)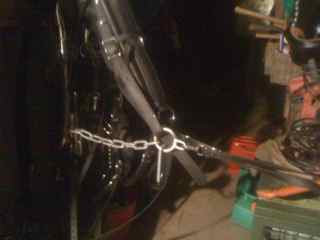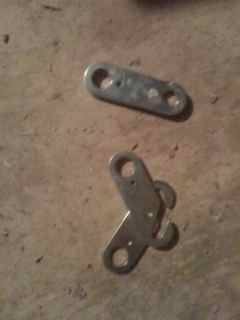 Flat bar "scissors" adaptor kit (above) and fitted to D ring harness (below)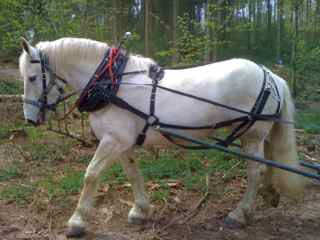 Needs an adjustable tug to the D ring otherwise the pulling peg can hit the ribs, like here, once the horse gets into draught!

British made horse logging equipment chokers, grapples, swingle trees and Scandinavian harness adaptor kits.
For full ordering and payment details <<click here>>.
Choker chains and skidding grapples are for attaching to logs when using long gears or trace gears.
Choker chains are simple and versatile, for most timber they are all that you will need. 1.5m. £38.50 for swingle tree. 2.5m (8ft) £70 for arch. Other lengths to order, prices variable. Available with ring or logging hook.
Skidding grapples hold the log in a different way -spikes secure the timber and bite more firmly as the load is pulled - and, more importantly, cradle the end so that it will ride over stumps. The horse can even be used to stack timber as the grapple will allow it to ride up onto the stack. Essential for ground skidding large logs that would otherwise plough the ground and shock on stumps, risking harm to the horse's shoulders.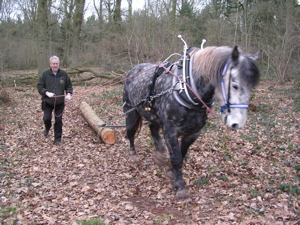 Jacob in traces with swingle tree and choker chain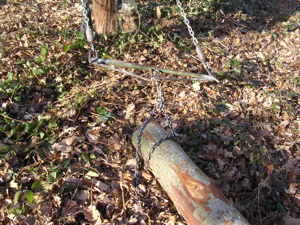 Rear view with Charlie Pinney draught springs in traces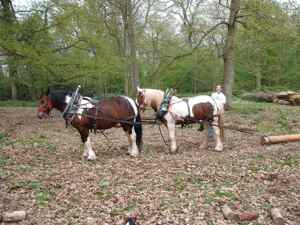 Collar equaliser used with a tandem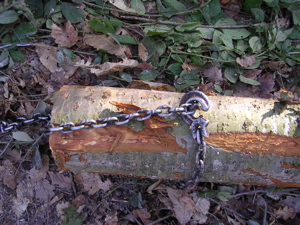 Choker chain with logging hook.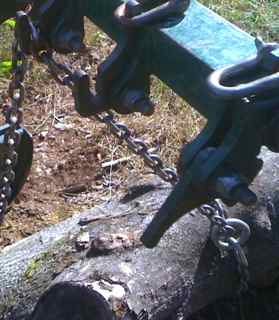 Arch with quick release hooks and choker chain with ring.