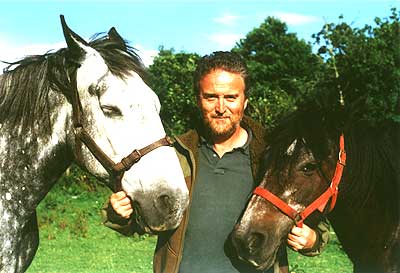 Diamond, my aged cob, pictured above on the right (my left) and below carrying Owain Glyndwr to victory against Edmund Mortimer in the Battle of Pilleth, 1402 (I said she was old!) sadly died on 25th January 2011.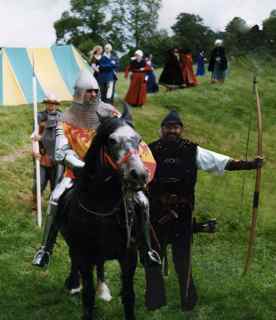 She was the first horse I trained to work having started her career as a riding pony for Matthew and Ruth when they were very young. She taught very many children (and adults) to ride and was a regular at 'Whitton Fun Day' giving pony rides.
I also rode her and in the early 90's we crossed Wales from Offa's Dyke to Ynyslas over 5 days.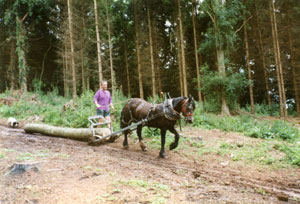 In the Golden Valley at Dulas
She enabled me to start working professionally and achieved a massive 35 tonnes of oak in one day working with trace gears on a steep bank in light snow near Rhayader, working loose to 'voice command'.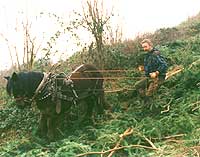 In the Golden Valley at Bredwardine